11th Annual Amanda*s Dream to Walk Golf Outing
Please join us for our 11th Annual Amanda*s Dream to Walk Golf Outing on Monday, July 16, 2018, at Suburban Golf Club in Union, NJ.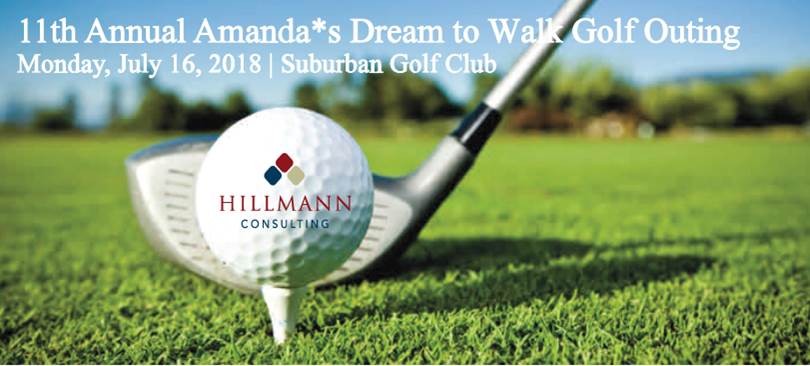 It's hard to believe that it has been 11 years since Amanda suffered a spinal stroke which left her paralyzed from the waist down. Fortunately, Amanda never let paralysis stop her from achieving her dreams. In 2016, she received a Bachelor degree in Sport and Exercise Psychology from West Virginia University. She also worked as an intern for the Sussex County Miners baseball team before taking on her first full-time job as a Sales Administrator in our Union, NJ office. In March 2017, Amanda took a leap of faith and set on a path to pursue her true passion, a career in sports. Amanda is currently the Sales Administrator working for an advertising agency called Professional Sports Publications. She continues to be a devoted advocate, spokesperson, and role model for others living with paralysis. Her courage and perseverance is an inspiration to us all.
With the help of our generous sponsors and supporters, we've raised well over $150,000 for Amanda and the Buoniconti Fund over the course of the last decade. These contributions are essential in funding paralysis research and helping Amanda achieve her dream to walk again. Please consider joining us on July 16th for a great day of golf in support of this admirable young woman. We also have several sponsorship opportunities available.
To register and/or inquire about sponsorship opportunities, please contact our Event Manager, Alexis Schamble at aschamble@hillmanngroup.com or (908) 688-7800 x253.
You may also click the links below to download our registration and sponsorship materials:
Amanda*s Dream to Walk Registration Form