Hillmann Participates in 10th Annual RMHC Plane Pull
On May 5, 2018, several members of our PA, NY, and NJ offices participated in the 10th Annual Plane Pull at Atlantic Aviation to raise money for Ronald McDonald House. Our team was one of many that attempted to pull an airplane across the tarmac using only their team's manpower. According to the CEO of Ronald McDonald House, Susan Campbell, the plane weighs 76,000 pounds. The "Plane Pull" challenges teams to band together to see who can pull the airplane across a set distance in the fastest time. This year's competition reportedly raised more than $150,000 with each team raising a minimum of $2,500. Our team had a blast and will definitely participate in future events!
Our CEO/President, Christopher Hillmann, was one of the participants. Here's what he had to say about the experience "The event was great and it aligns with our core values. Making a better future for the communities we touch is what we're all about at Hillmann. Some of our employees have been touched by Ronald McDonald House Charities in some way and that personal connection really brings our team together. Great event, great people, and a great cause."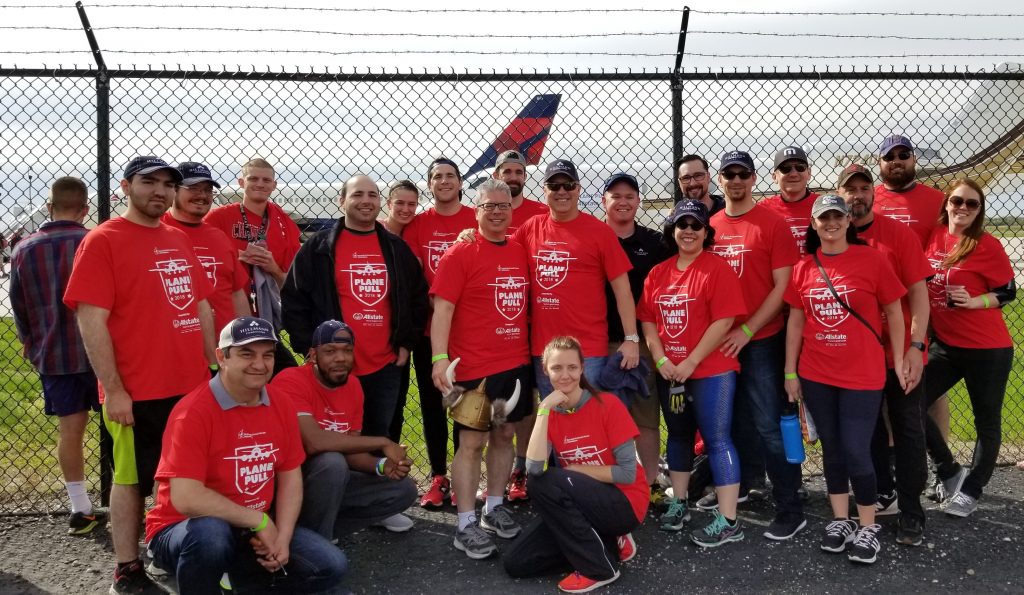 The Ronald McDonald House Charities (RMHC) of Philadelphia creates, finds, and supports programs that directly improve the health and well-being of children. They allow families to face the weight of illness together while allowing the children to get the best care. Since 1974, RMHC has created programs that strengthen families during difficult times. Their network of local Chapters has been helping millions of families with sick children find comfort and support when they need it most, with programs tailored to meet the urgent needs of each community in more than 64 countries and regions across the globe. It's the generosity of volunteers and donors make it all possible. To find out more, visit rmhc.org/about-us.