OUR CULTURE & VALUES
Our culture is centered around 5 core values: Integrity, People, Service, Expertise, & Business Acumen

OUR PHILOSOPHY
Hillmann Consulting, LLC is committed to the professional development and overall well-being of our employees. We strive to maintain a competitive benefits package and encourage our staff to pursue certifications, licensing, and credentials beyond what may be required of their current position. We offer a comprehensive benefits package including Medical, Dental, & Vision Insurance, 401k, Profit-Sharing, Life Insurance, Tuition Reimbursement, extensive hands-on training, and more.
As part of our ongoing recruitment efforts, we're always accepting applications from talented professionals looking to join our team. At Hillmann Consulting, LLC, we provide our staff with the opportunity to drive their own career path. If you are a highly motivated individual with exceptional organizational skills who adapts well to change, we can offer you the challenge and compensation that you deserve!
CURRENT OPPORTUNITIES
Environmental Professional | Environmental Services | Orange, CA
We're looking for an Environmental Professional with a diverse background in the field to join our Environmental Services group in the Orange, CA. Hillmann delivers environmental consulting services with an uncompromising commitment to customer service and safety.
Qualifications & Requirements:  The ideal candidate must have a College Degree (BS, MS, MPH) in a science-related field, 3+ years of experience preferably in conducting lead, asbestos, indoor air quality and mold inspections, be well-spoken and possess excellent communication skills, have the ability to work independently and deal directly with clients in a professional manner, be eager and available to work flexible and extra hours as needed, and have a valid driver's license and reliable transportation for work.
Preferred Credentials/Certifications:
CHMM, 40 Hour HAZWOPER, 10/30 Hour Construction Safety, CIE, CMI is desirable but not required
CA Lead Inspector/Assessor or Sampling Technician license (preferred)
CA Asbestos Consultant or Site Surveillance Technician license (preferred)
---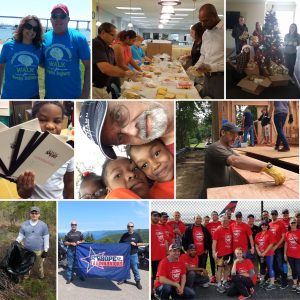 OUR MISSION
We provide expert solutions to safeguard the value of our clients' property and the health and safety of their people.
OUR PURPOSE
Why do we do what we do? The answer is simple! We strive to make a better future for all the communities we touch.